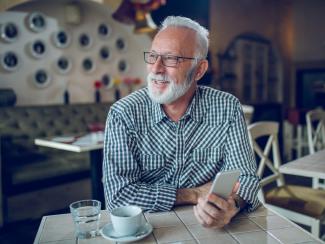 Do you have a LIRA? You might and not know it.
Most of us are familiar with RRSPs and TFSAs, but they're not the only registered accounts available for retirement savings. Many Canadians have what's called a locked-in retirement account (LIRA). It's such an under-the-radar investment vehicle, that some LIRA holders may not even know they have one.
Think of the LIRA as a special kind of RRSP, though people can't set one up with just any money. It's created when someone leaves their employer and decides to invest the commuted value of their pension with a financial institution. Those funds get transferred into one of these accounts.
"When a person leaves their employer and is either too young to start receiving pension benefits or chooses instead to receive the pension's commuted value, they transfer the value of their pension plan into a LIRA," says Todd Sigurdson, Director, Tax and Estate Planning at IG Wealth Management.